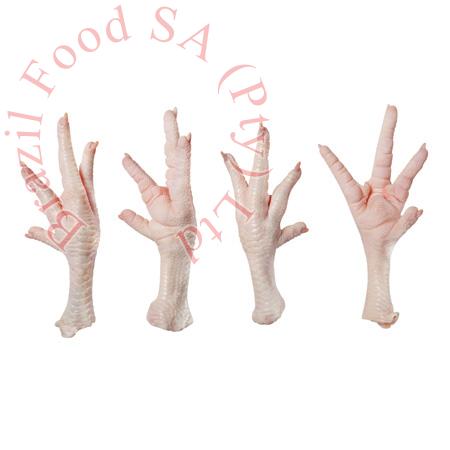 Chicken feet or chicken paws are cooked and consumed in different countries. These chicken feet consists of an exterior layer of hard skin, removing which the edible tissues possess skin and tendons but no muscles are found. The absence of muscles provides this portion of chicken with a different form of texture distinguishable from the rest of the poultry meat. Since the chicken feet are mostly skin, the chicken feet are quite gelatinous.
The nutritional whereabouts available in chicken feet consists of 215 calories per 100 grams, total fat of 15 grams, cholesterol of 84 grams, carbohydrate of 0.2 grams and 19 grams of protein. Calcium, Vitamin D, Magnesium are also found in chicken feet. Chicken feet might be consumed in many ways. Deep frying with batters of choice is very common and popular or it can be boiled to make chicken stock.

Benefits
In most of the shops, chicken feet are discarded as waste. Yet, these chicken feet are commonly used in different cuisines in many places around the globe. Places like South Africa, Mexico, Asia, Trinidad and Jamaica enjoy dishes made with chicken feet in different festivals and are commonly sold as street food there. Chicken feet possess a number of goodness for the high collagen content.
• It has been observed that the high level of collagen consumption might result in roughness, hydration, density and elasticity of the skin. The regular ingestion of collagen reduces skin waviness and cellulite. Collagen also delays skin ageing and increase skin hydration.
• The collagen present in chicken feet may also help to provide relief from joint pain. The collagen stimulates the regeneration of tissue that reduces various symptoms of osteoarthritis.
• By consuming chicken feet the collagen might help postmenopausal women to improve bone density and formation. Researchers have shown that 5 grams of collagen have resulted in reducing bone degradation and increase the synthesis of bone mineral density.
Chicken feet might also contribute to some other factors, such as it aids in controlling blood sugar level and promotes heart health since it is one of the main components of veins and arteries. Amidst the concept, of globalisation, food is not left behind, hence frozen chicken feet suppliers face a huge demand.
Trade and Commerce
With the rising demand and increased demand for chicken feet, every meat selling retail store are trying to keep available this product. The retail sellers who deal in frozen chicken feet claims of procuring the product from renowned vendors. The producers and wholesalers of these chicken feet should assure that the product is handpicked and are preserved well take care of the quality.
Since the chicken feet are a perishable item, the frozen chicken feet are packed safely maintaining every hygienic protocol. The producers claim to label chicken feet after processing through thorough quality control, which are carried out by experts and professionals. These dealers also rent warehouses with proper infrastructure, where these chicken feet can be stored and preserved for a longer time.
A smooth running food business should always cater to their clients with good and efficient logistic service. The frozen chicken paws exporter ensures delivery of this product interstate within the promised time, for serving fresh chicken feet to their customers.